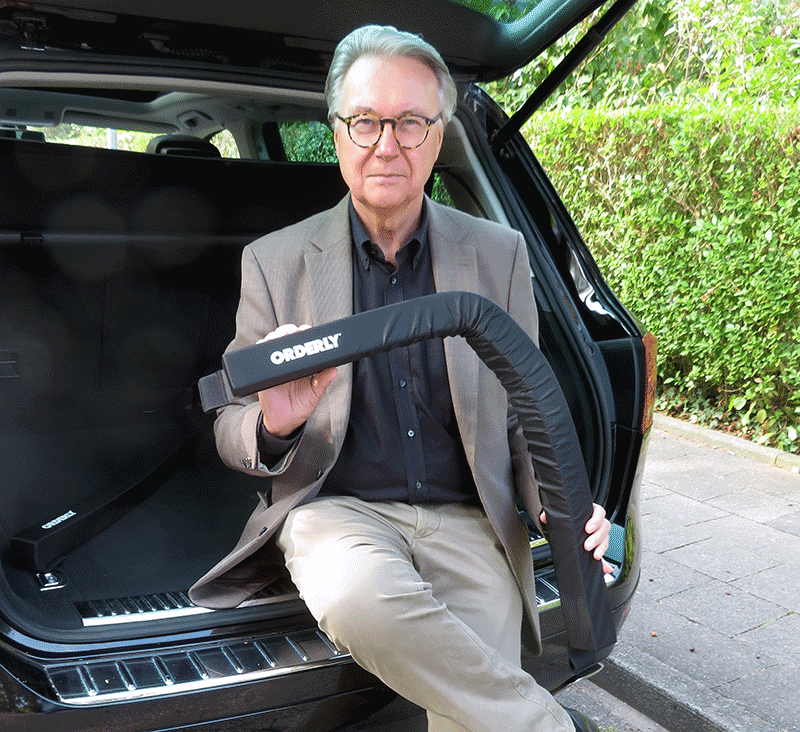 ORDERLY International Trading GmbH was founded in 1996 and is owned by Wilf Lamers. The company is headquartered in Düsseldorf, Germany.
In the early 1990s, the auto company Mazda was a customer of M.L.&S. Advertising Agency, a company founded in 1977, which continues to be owned and led by Wilf Lamers. Mazda voiced their need for an exceptional product to offer as an attractive add-on to customers purchaising their cars. This is what sparked Lamers´ idea for a convenient and easy-to-use car trunk organizing tool. The first five prototypes were developed over the span of about a year. Highly enthusiastic about the product, Mazda immediatly ordered 30.000 pieces. Thus, the ORDERLY® was born.
The Orderly Brand was registered in 1995, the same year the patent application for the product was submitted and the company was founded. The product soon began to be exported further afield and an international distribution network was built. In its early years, the ORDERLY® was sold from Canada, the US and the Caribbean. To this day, Gbr Knechtli AG – a company located in idyllic Lengnau, close to Bern – is the companies distribution partner for Switzerland. Wachsmuth & Krogmann (Far East) Ltd., based in Hong Kong, manages production as well as worldwide logistics.
ORDERLY® is an international registered trademark for a unique and highly efficient product for car trunks.
Contact the company by phone on weekdays from 8.30 am to 12.30 pm at +49 211 68041-11.
You may also send an email to vertrieb(at)orderly.de
Company adress::
ORDERLY International Trading GmbH
Feldstraße 32 | 40479 Düsseldorf
Phone.: +49 211 68041-0 | Fax: +49 0211 68041-17